India had been a dominant and one of the largest producers of sesame in the world. The country produces around 680000 metric tons of sesame seed annually and stands at the second place in terms of production. The weather conditions in India are suitable for the crop and that is why the country is one of the largest producers of sesame. India stands number one in the context of the area under the cultivation of the sesame crop. Sesame seeds producing states are Gujarat,West Bengal, Rajasthan, Tamil Nadu, Orissa, Madhya Pradesh, Andhra Pradesh, Maharashtra, Uttar Pradesh, Karnataka.
We can provide the following types of sesame seeds :-
Natural Sesame seeds
We are leading exporter of natural sesame seeds in India. We offer the finest quality Seeds which are whole and nutty. Our vast experience and expertise in the business of sesame seeds has made it possible for us to process & deliver premium quality of natural sesame seeds.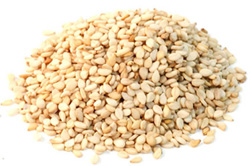 Natural Black sesame seeds
We offer highly cleaned Natural Black Sesame Seeds. Natural Black Sesame Seeds are mainly used for medicinal purpose & flavourings on various bakery products. Natural black sesame seeds have a nutty taste and are rich in calcium, protein, and B-Vitamins.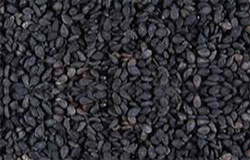 Hulled Sesame seeds
Mechanically Hulled Sesame Seeds are considered as the most nutritious seeds because of its protein and valuable minerals. Hulled sesame seeds are produced by using Ultra modern machinery and are processed in absolute germ - free & hygienic conditions.